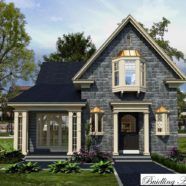 ***NEW DEVELOPMENT ***
Introducing Cameryn Lanes, the newest luxury development by Mathew Desrochers Custom Homes and Renovations Inc.
Quality and workmanship are the principles on which Cameryn Lanes was designed.
The exemplary architectural details will deliver the custom look and feel that you've always desired. Surrounded by old ash trees and merely minutes from Lake Ontario, Cameryn Lanes is situated on a picturesque lot in the heart of Downtown Burlington, Ontario.
These four, elegantly crafted custom homes will transform the streetscape in the most desirable region of Downtown Burlington.
Cameryn Lanes will be available for sale in the Fall of 2016.
*Architectural drawings by John Williams.
*All designed with Attached Garages off Lane Way.