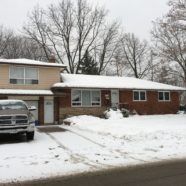 2 Bedrooms, 1 full bathroom lower unit in desirable location of Mountainside. Quartz countertops. Pot lights. Private parking for 2 cars and separate entrance. In suite laundry. All utilities included. Credit check and references, no pets and non-smokers required, 1 year lease preferred, first and last month rent required. Close to schools, multiple shopping centers, Go station & hwy access. Move in ready. Do not miss out!!
DETAILS
Lot: 61 Ft x 120 Ft
MLS: H4009032, W4013168
Inclusions
Fridge, Stove, Washer, Dryer.
Room Sizes
MAIN LEVEL
Living Room/ Dining Room 10.8 x 26
Kitchen 10 x 9.9
Bedroom 13.6 x 9.8
Bedroom 11.2 x 9.2
Bathroom 3 Piece
Laundry
[inpost_gallery thumb_width="150″ thumb_height="150″ post_id="3066″ thumb_margin_left="3″ thumb_margin_bottom="2″ thumb_border_radius="2″ thumb_shadow="0 1px 4px rgba(0, 0, 0, 0.2)" js_play_delay="3000″ id="" random="0″ group="0″ border="solid 5px #fff" type="yoxview" show_in_popup="0″ album_cover="" album_cover_width="200″ album_cover_height="200″ popup_width="800″ popup_max_height="600″ popup_title="Gallery" sc_id="sc1514927786440″]